News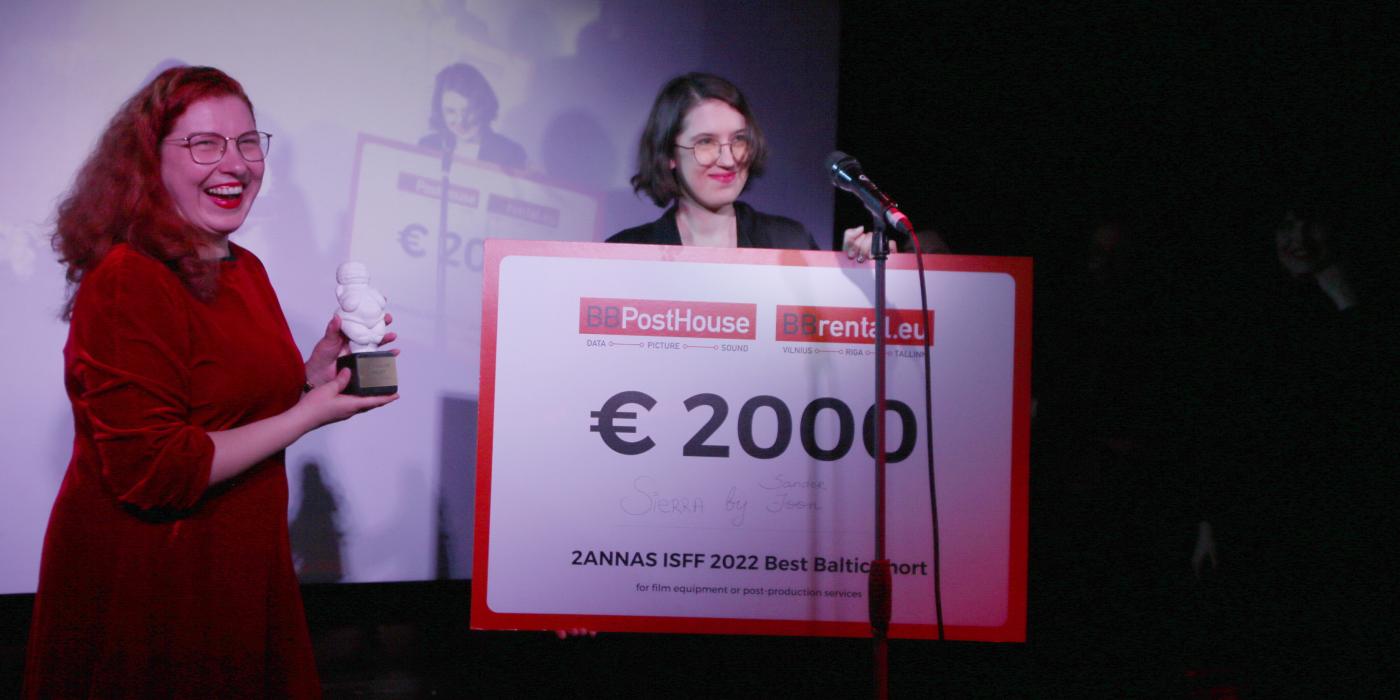 16.04.2022
This year the title of the Best Baltic short and the special prize, provided by BBRental & BBPosthouse goes to Sander Joon's animation film "Sierra" (Estonia, 2022).
The winner of the Baltic competition was announced during the 2ANNAS ISFF 2022 edition's awards ceremony. 2ANNAS team together with our prize sponsors and partners in crime BBRental / BBPosthouse declared the winner – film "Sierra" – and provided the director Sander Joon with an opportunity to rent full-service professional filming equipment or to benefit from their post-production services, worth 2000 EUR.
Films were evaluated and judged by an international jury – Olga Gusiatynska (programmer and the head of the translation department of the Kyiv International Short Film Festival, UA), Joni Männistö (animation director and the artistic director of the Turku Animated Film Festival, FI) and Adriāna Roze (film directress, LV).
The jury's statement regarding "Sierra": "Funny and absurd humor, used as a tool to tell the story of an overbearing father's relationship with his son. This is the story that keeps on surprising till the last frame."
"Sierra" puts a spotlight on the complex tendency of parents forcing their offspring to follow in their footsteps. Father's obsession with race cars and racing turns his son into a car tyre.
Get to know the director and the story behind "Sierra"by reading a recently conducted interview with him for the culture online magazine Artteritory.com here.