News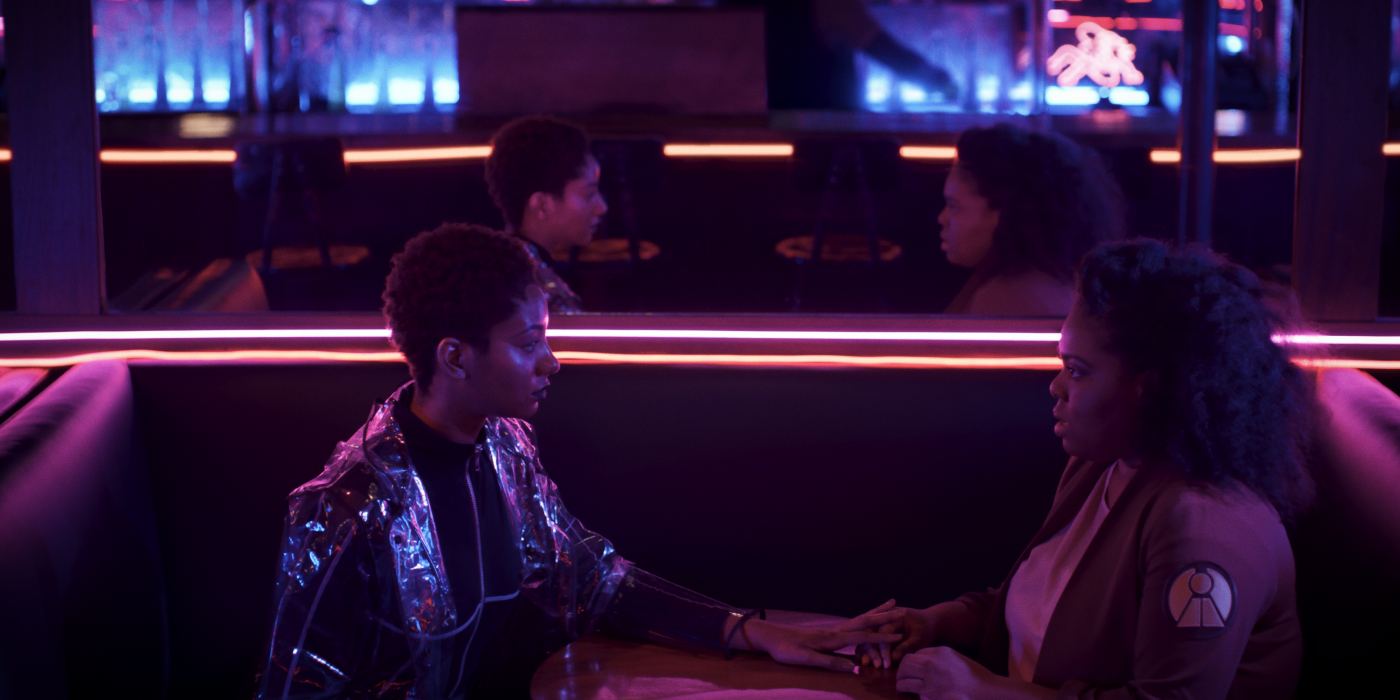 07.04.2022
From HUMAN to metaspace: 2ANNAS festival begins, also proposing special events on Ukraine
The 26th Riga International Short Film Festival 2ANNAS (8 – 14 April) is about to commence. Artificial Intelligence (AI), queers and transhumanism are just a few of the thought-provoking topics depicted in this year's festival program. Diverse and high-quality films, both in form and in content, will offer challenging, reflective and philosophical takes on the main subject matter – HUMAN. The festival's screenings and thought-provoking conversations will take place at Kaņepes Kultūras centrs – Diagonāle (Skolas iela 14), KSuns cinema (Elizabetes iela 83/85) and online via the festival's online platform. These venues will serve as a buzzing festival hub for all the competition and focus program screenings, as well as the main spot for social gatherings, networking events and discussions.
The opening ceremony (08/04 at 18:00) promises to be rather unusual in form and content-wise. Discover contemporary Latvian artist Gints Gabrāns' latest installation "The grand final opening in 2ANNAS METASPACE". 1000 collected photos depicting contemporary exposition opening events in Latvia are serving as the basis of Gabrāns' installation, repeatedly generating iterations of the openings of exhibitions. Said data (1000 photos) has been fed into the AI engine's neuron webs in order to create generative visions of the AI. The composer Platons Buravickis' musical improvisation will interact with AI-generated visualisations. Access Gabrāns' piece by using SAN – a GPS based augmented reality mobile application – within a radius of 100 meters from the RSU Anatomy Museum (Kronvalda bulvāris 9). Admission to the event is by invitation; however, the event will be broadcasted on Facebook live via 2ANNAS Facebook page.
The central theme of the opening ceremony and this year's festival edition is "HUMAN". How the high-tech era we live in today has changed our lives? What is modern-day human-like? What is the significance of humanity today? Innovative, challenging and socially aware films scheduled alongside engaging discussions and industry panels will try to seek out answers to the given questions. Yet, it is inevitable that many more will arise.
Film programs, curated by national and international programmers, will seek out answers by addressing such subject matters as Colonialism: The temporal resonances of abuse and exploitation (Richard Thompson, UK) and Queers (Augustas Čičelis, LT). Philosophy magazine "Tvērums" (LV) will offer their take on Transhumanism - Homo ex machina. Meanwhile, Astra Zoldnere's (LV) curated program AI (Artificial Intelligence) includes Chris Peters' film "Vertigo A.I." – a film entirely created by AI. An artificial intelligence computer watched the Hitchcock classic "Vertigo" 20 times in a row.
"Spotlight on Ukraine", a special focus program on Ukraine and its recent political turmoil, curated by Olga Gusiatynska and Sasha Prokopenko (programmers of the Kyiv International Short Film Festival), will offer an insightful collection of recent shorts made by contemporary Ukrainian directors. On 8 April at 14:00 Ukrainian families with children and young adults, who have fled the war at home finding refuge in Latvia, are warmly invited to attend International Children's and Youth Short Film Competition screenings at the Riga Congress Hall.
This year 74 films from 35 countries have been chosen from more than 2000 film submissions, forming in total four competition programs – The International Short Film competition, The Baltic Short Film competition, The International Mid Length Film competition and International Children's and Youth Short Film Competition. Films will be evaluated by an international jury – Joni Männistö (animation director, FI), Olga Gusiatynska (Kyiv International Short Film Festival, UA) and Adriāna Roze (film director, LV). The complex and pressing issue of mental well-being among film professionals ("Mental health in the film industry") is the main theme of this year's Industry days (2ANNAS Forum).
Throughout the run of the festival tune in to Radio NABA waves to listen to a specially curated soundtrack and to be up to date about the latest 2ANNAS news. Selga cookies will take care of all the sweet tooths. Valuable prizes await the laureates. The winner will claim "ANNA" – a sculpture made by Latvian sculptor-designer Aigars Zemītis. BBPostHouse is presenting the awardees of the Baltic Short Film Competition with an opportunity to benefit from their postproduction services, worth 2000 EUR. In addition, Latvian organic skincare brand Mádara has prepared valuable complimentary gifts for the winners.