News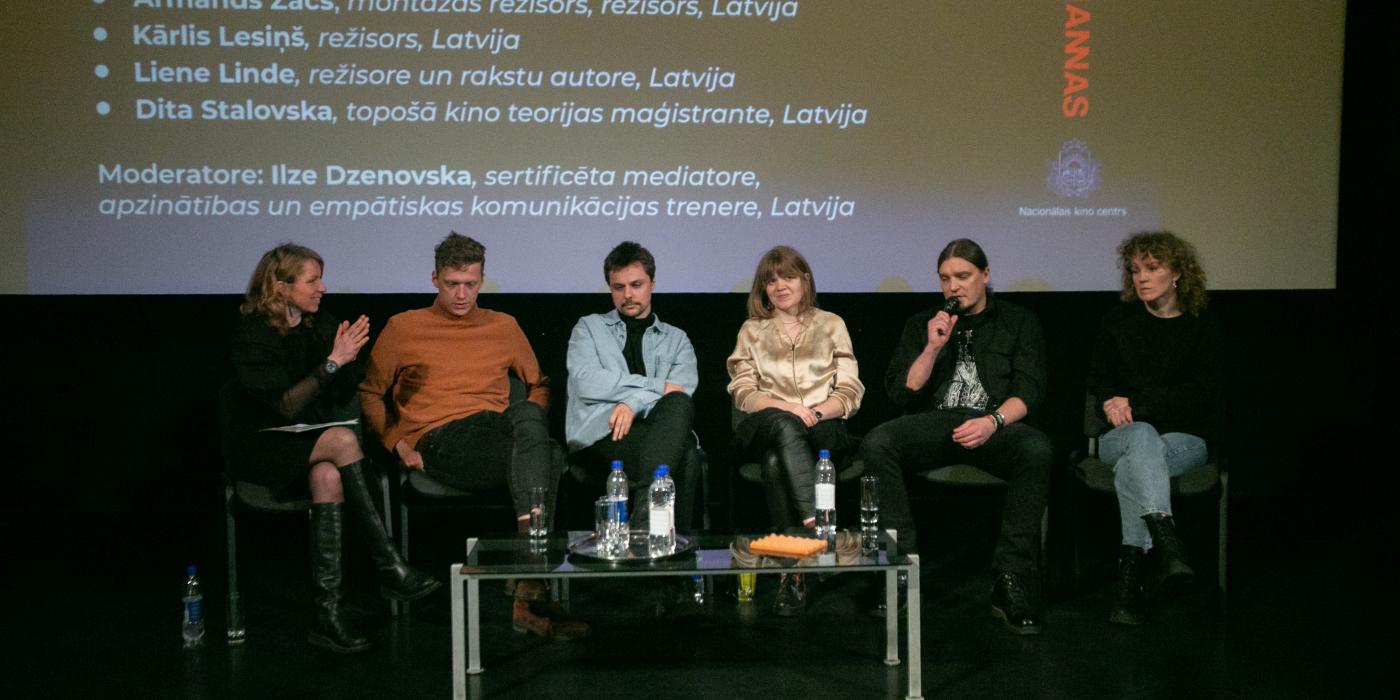 11.04.2023
2ANNAS Industry days begins today!
From April 11 to 13, the Riga International Short Film Festival 2ANNAS Industry Days program 2ANNAS FORUM: Animation DNA takes place. This year the program is dedicated to the most physical film genre – animation. Industry events are organized in close cooperation with the Latvian Animation Association. Admission to all events is free, open to all.
On Tuesday (11.04.) everyone, especially film industry professionals, are kindly invited to the discussion "Animation DNA: Distribution and the role of film festivals" (15:00, M/Darbnīca). Representatives of the Baltic animation institutions will discuss the importance of animation short films and festivals on both local and international scales. What is the situation in neighbouring countries? What role do festivals play in the distribution and promotion of animation? These are just some of the questions that will be addressed by the panelists.
Participants:
The discussion will be moderated by Anna Zača, the head of the Latvian Animation Association. The discussion will be held in English.
On Wednesday (12.04.) physiotherapist Līga Līdumniece-Šulce invites film professionals, especially animation directors and technical workers of the film industry, to start the day with a morning workout (09:30, M/Darbnīca), during which she will also share advice on how to avoid injuries and body strain in everyday life. Workout will be held in Latvian.
The workout will be followed by the Masterclass by Ülo Pikkov (11:00, M/Darbnīca). The workshop will take a closer look at three of Pikkov's films: "Body Memory" (2011), "Empty Space" (2016) and "'Till We Meet Again" (2022).
"Just as our bodies do, so do animation characters contain dust from the stars of the universe. The workshop tries to make some sense on how puppets, imaginary places and different materials meet in an animated film," Pikkov explains about the thematic focus of the master class. The masterclass will be held in English.
Alongside the Industry Days Baltic Pitching Forum (BPF) invites all to the BPF Alumni special screening "Small Countries, Big Ideas" (15:00, LKA Nacionālā Filmu skola). BPF is a short film-pitching event in which projects from all three Baltic countries and a guest country are pitched to a panel of industry professionals. Since its inception a decade ago, the BPF has helped launch the careers of many filmmakers originating from the Baltics. The given selection of 5 films is a testament to the talent and diversity of Baltic filmmakers. Together and separately, they form a kaleidoscope of emotions, themes and styles. It's proof that even though the Baltic countries are relatively small, the talent on offer is huge.
The selection of films: Pirts / By The Pool (Laurynas Bareiša, LT, 2017), Castratus the Boar (Raitis Ābele, Lauris Ābele, LV, 2014), Bad Hair (Oskar Lehemaa, EE, 2019), Ice (Anna Hints, EE, 2017) un Mothers (Birutė Kapustinskaitė, LT, 2021).

On Thursday (13.04.) everyone is kindly invited to the discussion "Animation DNA: Talking about body and sensuality through animation" (15:00, K.Suns). We will collectively ponder the themes of body representation, nudity and sexuality in animated films.
Participants:
Chris Childs, animation director, one of the "Talking Shorts" authors (an online magazine dedicated to short film criticism), UK;
Maya Sfakianaki, program curator of several festivals in the UK and Greece, a voter at British Independent Film Awards, UK/ Greece;
Luca Tóth, animation directress, Hungary;
Dario van Vree, animation director, director and co-founder of animation studio and production company "Studio Pupil", The Netherlands.
The discussion will be moderated by Latvian artist and illustrator Ingrīda Pičukāne.
The discussion will be held in English.
Lastly, we invite you to linger in K. Suns for a Retrospective of Signe Baumane's shorts "Body and Flesh" (17:00, K.Suns), curated by 2ANNAS program director Laima Graždanoviča. "In her works, she combines various art forms to tell multi-layered, complex and intimate stories. The artist's films surprise with provocative humour, free spirit, and sincerity. Without any bias and in an upfront manner, Baumane brings up such topics as sex, body, pregnancy, love, marriage and depression," explains Graždanoviča.
The selection of films: Teat Beat of Sex (ep. 1.-3. & 8.-11., 2007), Tarzan (2014), Birth ( 2009), Natasha (2001), Five Fucking Fables (2002), Dentist (2005) un Veterinarian (2007).
The Industry Days are organized thanks to the support of National Film Centre of Latvia and the Creative Europe MEDIA Desk Latvia.