26th 2ANNAS ISFF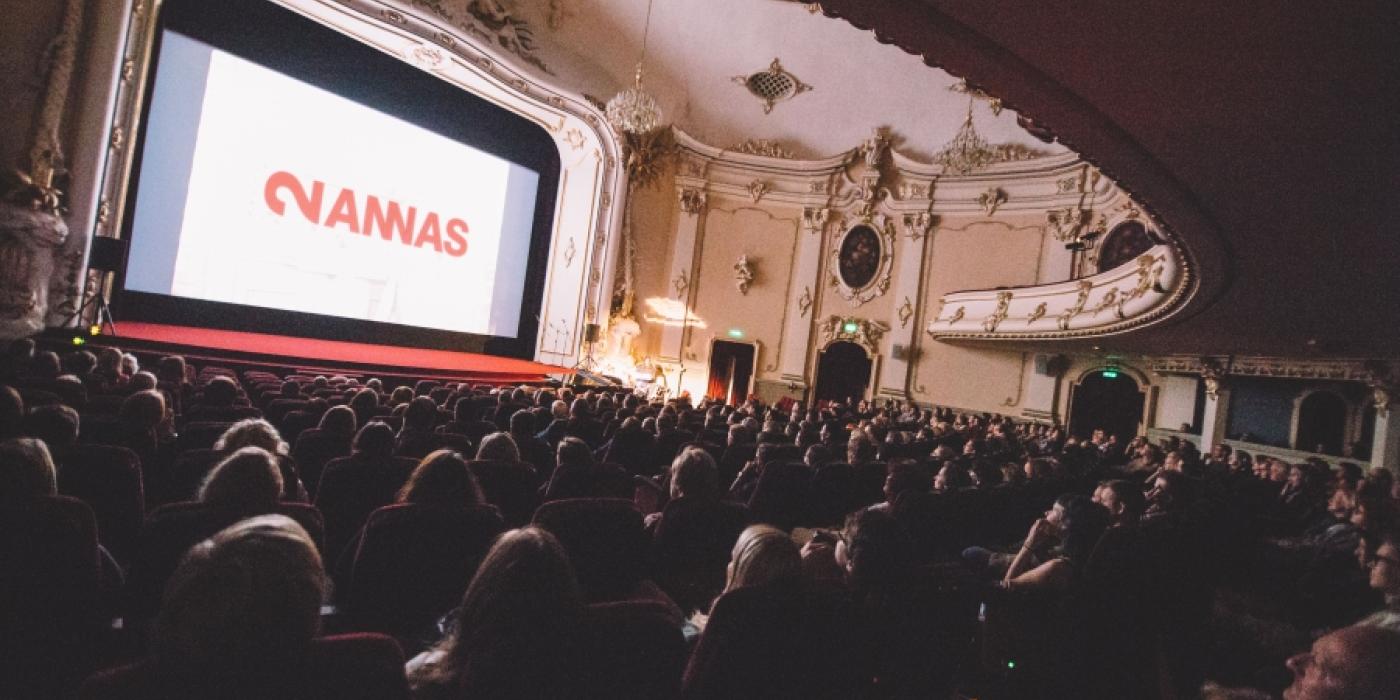 FESTIVAL CENTRE
Diagonāle - 14 Skolas street, Riga
OPENING HOURS
Friday 13:00 - 16:00
Saturday 11:00 - 21:00
Sunday 11:00 - 21:00
Monday 13:00 - 19:00
Tuesday 13:00 - 21:00
Wednesday 13:00 - 19:00
Thursday 13:00 - 19:00
CINEMA
Diagonāle 14 Skolas street, Riga
Kinogalerija KSuns 83/85 Elizabetes street, Riga
The RSU Anatomy Museum - 9 Kronvalda Boulevard, Riga
2ANNAS ISFF Virtual Cinema https://watch.eventive.org/2annas
08.04, Friday
18:00
Festival opening / The RSU Anatomy Museum
13.04, Wednesday
Free entrance
WEDNESDAY, 13 APRIL
10:00 M/Darbnīca MORNING COFFEE: FYI ON THE BALTIC SHORTS RESIDENCY AND BALTIC PITCHING FORUM
Grab a cup of coffee and learn more about short film project development programs in the Baltic region – short film project pitching event BALTIC PITCHING FORUM and short film script development residency BALTIC SHORTS RESIDENCY. The informal morning meeting will be invaluable for those wanting to know more about practical details on submission procedures, selection criteria, and other aspects of participation in these programs. The meeting will be joined by Latvian filmmakers who will share their experiences and talk about the outcome of participating in the Forum and the Residency.
The event is organised in partnership with Lithuanian Shorts.
11.00 M/Darbnīca MENTAL HEALTH IN FILM INDUSTRY: OUTSIDE THE FRAME
How does film industry – distributors, sales agents, curators, festival and market representatives tackle mental health issues, which comes with stress, irregular funding, overwork, imbalance between work and social life, the pressure of networking and being away from home often due to travelling to different festivals and events and how to manage time, so there is not a burnout. By creating a space and sharing our own experiences, hopefully we can find some good practices to incorporate in our daily lives.
Participants:
Sigrid Hidenius, representative of Uppsala ISFF, Sweden;
David Havas, Head of Czech National Film Archive and producer, Czech Republic;
Thanasis Neofotistos, programmer of Drama ISFF, Greece;
Matteo Pianezzi, director of Figari Film festival and representative of Olbia Film market, Italy;
Līga Požarska, film journalist, France/Latvia.
Moderated by Lotte Kircher, short film industry consultant, Switzerland.
2ANNAS Forum is organised with the financial support of Latvian National Film Centre and Creative Europe MEDIA Latvia.
19:00
2ANNAS ISFF 2022 Award ceremony / Diagonāle
Don't miss the opportunity to get acquainted with the winners of 2ANNAS 2022 and celebrate the festival together with the festival team, jury and directors.
14.04, Thursday
Tickets
Films

Bye Bye Elida

Alizava
Tickets
What has the international jury decided? Get acquainted with the best short films of 2022 in the "Award-winning film screening"
Films

Juice

Being that Boy Again

Dear Passengers

Where the Sun Sleeps

Aribada

The Synthesis

Neighbour Abdi
10.04, Monday